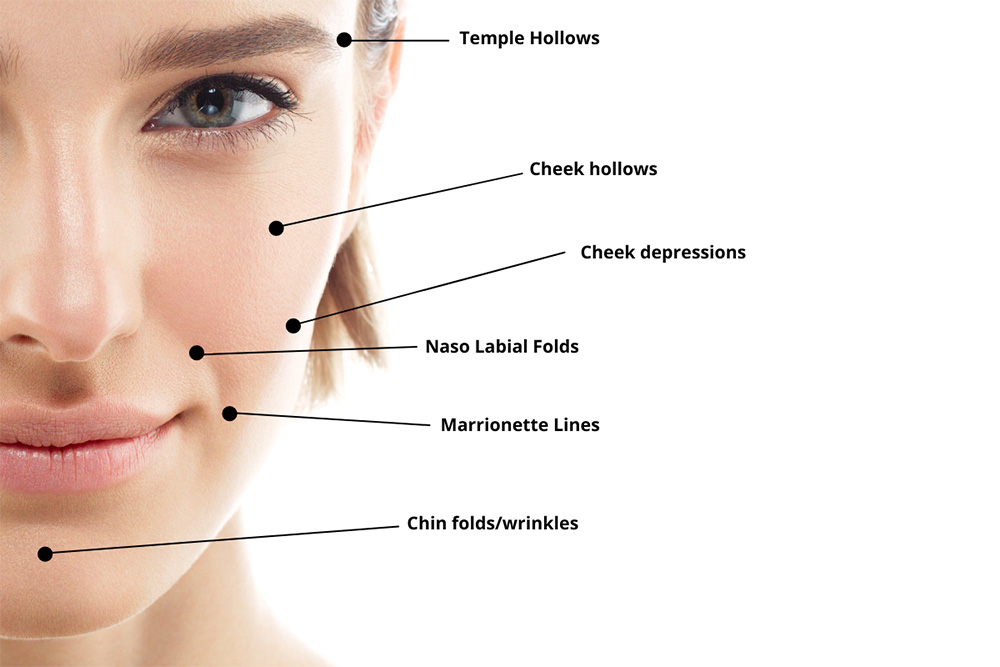 Aging causes loss of volume throughout the face, with loss of collagen in the skin. Just as important, volume is depleted in the deeper tissues as fat in the face degenerates and bone-loss (osteoporosis) occurs in the facial skeleton.
Collagen Stimulating PLLA treatments restore lost volume to the face, lift the cheeks, soften the nasolabial folds, and restore contour to the chin and jawline. The results are gradual and can last over two years. Treatments can reverse some of the earliest signs of aging.
Although Collagen Stimulating PLLA has been shown to last up to two years until it is gone, Dr. Gilmour prefers to maintain the stimulation of collagen by adding one additional treatment every 12 months, rather than waiting until the collagen diminishes to the point that the series of treatments needs to be repeated.
Unlike other fillers, Collagen Stimulating PLLA does not give immediate results, rather by stimulating collagen production it gives a subtle gradual effect which builds over 4-6 weeks.
Collagen Stimulating PLLA fillers can be used for many purposes, including:
Cheek depressions
Cheek hollows
Chin and Jawline contouring
Marionette lines
Nasolabial folds
Temple hollows
Get in touch today and book a free consultation with one of our expert team to discuss your needs